Staff Profile: Sheanna Tinlin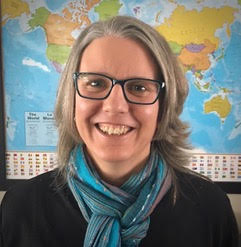 Contact Information
Contact information is available to logged-in members only.
Professional Profile
Educational Philosophy:

Understanding that families often feel ill equipped to tackle high school math and science coursework, I feel my role is to encourage and support students as they work through these courses at home and at a pace that works for them, as well as equip them for post-secondary studies.

Instructional Specialties:

High school math and science including biology, chemistry, physics, and pre-calculus.

Areas I Do Not Cover:

Anything outside of math and science.

Hours of Availability:

I homeschool my own three children so my availability varies.

You can e-mail any time.

I book weekly phone or Zoom meetings in September but I am available to work through problems or questions outside of those regularly scheduled meeting times.
Return to Staff Directory